CREATE COMMUNITY
WITH A 10% DISCOUNT.
We believe in healthy movement for everyone and every body. The FeetUp Trainer supports a balanced practice that develops awareness with safety and trust. Do you find joy in creating community that helps others achieve their fitness goals? We are here to support YOU!
Fill out the form to request a Community Creator discount if you are one (or more) of the following:
Yoga Teacher / Fitness Trainer
Pilates Instructor
Studio Owner (or employee)
Physiotherapist / Nutritionist (or other health-related certification)
Sport coach
Medical Doctor / Nurse (or other healthcare professional)
Military Veteran / Active Service Member
Please note the 10% Community Creator discount only applies to the FeetUp Trainer and does not cover other products sold on FeetUp.ca
Introduce originality in your school or gym
Testimonials prove it, and we've seen it many times: while it brings more safety and engagement to your students, the FeetUp® Trainer is a very helpful, original and creative partner in any studio or gym that wants to increase its attractivity.
Yoga beginners will be thrilled to achieve the headstand (or better yet, the FeetUp® Posture) safely & successfully, at the first attempt
advanced yogis can expand and refresh their practice with many new creative asanas and bodyweight exercises
fitness enthusiasts will enjoy a very original way of relaxing their body, bringing in even more health benefits after an intense workout
Bulk orders get 20%-25% discount
Orders of minimum 6 FeetUp® Trainers get a 20% discount, by using the code "BULKORDER" at checkout.
For bigger orders of 19-24 units, we offer 25% discount with the code "BULKORDER25".
Please note: a standard shipping fee will be applied per bulk package of 6 units. Show the rates table »

increases students' self-confidence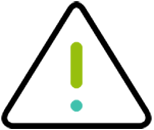 makes inversions
safe & easy

stackable and
space-efficient