We can proudly say that FeetUp® is today the most famous and original Yoga Trainer™ in the world.
However, the FeetUp® Trainer™ was initially developed as a beginners' tool that makes inverted postures (headstands, shoulderstands, etc.) accessible to everyone. Experienced yogis and fitness enthusiasts will also be delighted to vary and expand their practice in many new ways with the FeetUp® Trainer™, by adding countless new FeetUp® Asanas and creative bodyweight exercises to their routine.
The FeetUp® Trainer™ enriches your movement practice and promotes mindfulness. The constant positive feedback that comes from our practitioners confirms one thing above all else: inversions with the FeetUp® Trainer™ are a child's play!
The ancient scriptures of the yoga masters speak about the invigorating effects of inverted postures (headstand or Salamba Sirsasana) on the body and the mind. The reverted gravity has a training effect on your cardiovascular and digestive systems. You can find further information about the many health benefits of inversions in yoga literature and online.
Spoiler alert: it's going to be fun fun fun! Some practitioners might feel a slight pressure in their head when using the FeetUp® Trainer™ for the first time. If this is also the case for you, remember: your body needs some time to get used to the unfamiliar inversed position, and the blood flow that comes with it. With regular practice, the feeling will become very pleasant (usually after just a few repetitions) and all that will remain is a soothing warmth.
The FeetUp® Trainer™ helps you achieve inverted postures in a unique and gentle way. Getting your feet up, or putting your heart over your head - has never been safer and more accessible. The weight of your body does not rest on your head, but is evenly spread on your shoulders. Thus your head hangs without strain and your cervical spine is gently stretched in a healthy way.
You can keep your balance easily by holding onto the FeetUp® Trainer's frame. Thanks to the comfortable bolstering, resting in an inverted posture even for minutes at a time is a very pleasant experience.
And... because maintaining balance is much easier than in a classic headstand, you will feel much more freedom when inverted. This allows you to be playful and build strength & flexibility.
Because every body is unique, it is not possible to specify a standard time for everyone. Experienced yogis stay inverted for several minutes in a row, or even longer.
We would recommend you to invert several times a day, but only for a few seconds in the beginning. Then, gradually increase the inversion time in the upcoming weeks, and always trust your body to tell you when you should bring your feet back to the floor.
Well, much more! Yes, the FeetUp® Trainer™ started off as an inversion tool, but then we saw more and more how creative our worldwide community got with it. That testifies continuously how much this truly versatile prop can expand everybody's practice!
Perfect as a home partner and of great help in yoga studios and gyms as well, the FeetUp® Trainer™ will also enable you to:
Do you want to know everything about the FeetUp® Trainer™ ? Then join our next Teacher Training >
Ask your local yoga studio if they have FeetUp® Trainers. If they don't, let them know they should! 😉
Why? Because classic headstands are the main cause for neck injuries in yoga and don't allow for much playfulness. With that in mind, more and more yoga schools are adopting the FeetUp® Trainer™ in their classes, because they want to diversify but also keep their students safe and minimize the risks of injury while maximizing fun & playfulness.
In the manufacturing of the FeetUp® Trainer™, sustainability always has the highest priority. That is why we've built an ethical vegan product that contains no animal products and uses recycled and regenerable materials, like wood. For more information on this topic, please read our Sustainability page.
The FeetUp® Trainer's frame is made from multi-layered beech wood, bent from one continuous piece, that makes it very strong and flexible at the same time. Just like a yogi :-). The bolstering is made with vegan leather and padded with recycled foam. For detailed information, refer to the product page.
Are there user limitations? Weight? Age? Contraindications?
Many people ask about the recommended weight limit for using our product. The FeetUp Trainer has been lab tested to easily hold weight up to 2000 lbs (900kg). After years of studying how to safely support inversions, we've recognized that body awareness is not dictated by size or shape. As long as one moves slowly while listening to their body and following our recommended safety guidelines, anyone who wants to try inverting with the FeetUp Trainer should do so.
This product is not recommended for children or any person that has a narrower shoulder span than 10 in (25 cm). The use of this product by children (as an inversion prop) should be taken seriously and supervized by an adult at all times, or at least until full confidence in practice is attained.
If you are pregnant, have high blood pressure, have any eye diseases or suffer from any illness, or if you've recently had Botox injections or breast implants, make sure to GET APPROVAL from your healthcare professional before using any inversion tools (including FeetUp® Trainer™).
We want you to love our product as much as we do. Our money-back guarantee ensures you have a fantastic experience with your FeetUp® Trainer™, while giving you total peace of mind. However, if you are not happy with your purchase, you may return the product to us within 30 days from delivery for a refund.
Kindly note that this policy does NOT apply to discounted products or bulk orders.
For all Terms & Conditions that apply, please read our Warranty & Return Policy.
Simply follow the natural steps on our website. After you have finished the checkout process, you will receive an email with all the important information about your order. As soon as the payment is done, our system will automatically and immediately start the shipping process.
If you would like to place a bulk order, simply follow the normal checkout process on our website and use the appropriate code to receive your bulk discount.
Orders of minimum 6 FeetUp® Trainers get a 20% discount by using the code "BULKORDER".
For bigger orders of 19-24 units, we offer 25% discount with the code "BULKORDER25".
Please note that a standard shipping fee will be applied per bulk package of 6 units. For details, please refer to the rates table shown at the bottom of the "How much does shipping cost?" section, below.
This website (feetup.ca) only ships in Canada.
If you would like to order in the United States, please visit feetup.com.
If you would like to order the FeetUp® Trainer™ in the United Kingdom, please go to feetuptrainer.co.uk. For the other countries located in Europe, please visit feetup.eu.
If you are interested in purchasing the FeetUp® Trainer™ from outside North America or Europe, please subscribe to our newsletter at the bottom of this page, and we will notify you as soon as FeetUp® will be available in your country.
FREE SHIPPING ON ORDERS OVER $75*
Whether it's a FeetUp Trainer or a bunch of cool gear, we offer free shipping for orders over $75 (exclusions apply). Please refer to the charts below for shipping rates and exclusions.
Depending on your State, additional sales and county tax (where applicable) will be calculated for you at checkout.
Flat Rates for Shipping Bulk Orders
Shipping costs for bulk orders are charged with a per-bulk-package flat rate, as described in the table below:
| | | |
| --- | --- | --- |
| 6 Trainers | 20% | $65 |
| 7 - 12 Trainers | 20% | $105 |
| 13 - 18 Trainers | 20% | $160 |
| 19 - 24 Trainers | 25% | $215 |
In order to offer you shipping rates that are either free or strongly discounted, we send out all shipments via Canada Post®. All orders that come in by 2:00pm EDT are shipped out in the same day. Depending on your location, delivery may take between two to seven business days. This is a general estimation and delays may be caused by force majeure, natural disasters, bad weather, public holidays, and other factors outside our control.
Yes! You'll be able to do that during the checkout process.
Unfortunately, we are unable to ship to PO Box and APO/FPO addresses. Canada Post, our delivery carrier, only ships to physical (residential or business) addresses. A PO Box is not considered a physical address.
As soon as your FeetUp® Trainer™ is taken over by Canada Post, we'll send you a shipping confirmation email with your tracking details. Once your shipment is on its way, you'll be able to use the given tracking number to monitor your Trainer's progress in transit.
Of course! The official warranty in the US & Canada for a FeetUp® Trainer™ is one (1) year. Terms & Conditions apply. For more information, refer to our Warranty & Return Policy.
By default, our system does not issue invoices. However, if you require an invoice for your order we will gladly send one to you, so don't hesitate to contact us. Based on the order number you provide in the form, we will send you an invoice via email. Request an invoice

Shop now. Enjoy now. Pay later.
Buy what you want today, pay for it in four equal installments, interest-free. Split your purchase into 4 equal installments. Pay for your purchase over 4 equal installments, due every two weeks. You'll pay your first installment at the time of purchase, and the remainder over time.
Simply select Afterpay as your payment method in checkout for orders between $35 - $1,000. All you need is your debit or credit card. Must be 18 or older and meet additional eligibility criteria to qualify.
Always zero interest. Never any additional fees when you pay on time. *Automatic payment taken every 2 weeks in four equal installments.
All Afterpay customers are required to make their first payment at the time of purchase. The remaining three payments are deducted automatically every 2 weeks in equal installments from your selected payment method. If you would like to make additional unscheduled payments before they are due, you may log in to Afterpay to make your payments early. Afterpay will then adjust the amount owed accordingly. If funds are not available or you otherwise do not make your payment when it is due, late fees may apply.
You can log in to your Afterpay account anytime to view your payment schedule or make a payment before the next due date (https://www.afterpay.com/en-US/login)
Afterpay terms and conditions (https://www.afterpay.com/purchase-payment-agreement)
Afterpay Contact Information:
Customer Support: 855-289-6014
Hours: Monday – Saturday 7AM – 5PM Pacific Time
Who is FeetUp®?
FeetUp is a registered trademark licensed to FeetUp, LLC. We live and breathe Yoga, and we're all about conscious minds and healthy lifestyles. As a brand, we have our origins in Germany and we've been present on the European Market since 2012.
Our product - the FeetUp® Trainer™, has been designed in Germany in 2008 and it is currently manufactured in Romania (Europe) under the highest quality standards. Sustainability is a big topic for us. For you, too? Then read more about FeetUp® and sustainability
How can I get in touch with you?
The best way to reach us is via email, at help@feetup.ca, or through our website's contact form
If you preffer more classic ways, feel free to write to us at our address:

FeetUp, LLC
8 The Green, Suite 6967
Dover, DE 19901
United States
IMPORTANT: Do NOT return any shipments to this address, or they will come back to you.
Where do you have your Warehouse?
The warehouse where FeetUp® Trainers are stored and shipped from is in Toronto, Ontario.
IMPORTANT: This is also the destination address for all return parcels:
FeetUp / InterFulfillment
420 Finchdene Square
Toronto, M1X1C2 Ontario
Canada
Follow these simple steps to ensure your FeetUp Cork Mat will provide years of durable and dependable support:

Cork becomes more grippy when wet! For optimal traction, try a light spray of water or quick rubdown with a damp cloth before practice.

Make sure your mat is completely dry before being rolling up. Wipe up excess moisture with a clean towel and let the mat to lay flat to fully dry.

Cork out, rubber in. This mat has been designed to tightly roll up in one direction: cork surface facing outward.

Do not sharply fold or twist your FeetUp Yoga Mat. Cork and natural rubber work very well together when rolled up, rolled out, and practiced upon. Sharp folds, deep twists, and hard stretches may damage structural integrity... just like in your own body.
Here are three helpful tips to optimize grip:

Activate Grip With Moisture. Try lightly spraying some water to the areas where your hands and feet normally go. Don't have a spray bottle? Wet a clean towel, wring it out and wipe down your mat before you practice.

Keep It Clean. A fresh mat is a happy mat! Do a quick wipe down with a damp cloth when unrolling for the first time & after each time you practice. Dirt and sweat can build up on the surface of the mat over time. A quick wipe down should be all it takes to ensure freshness and optimal grip.

Avoid Lotions & Oils. Lotions and oils coat the cork surface and make you slip instead of grip. If you have recently applied moisturizer, we recommend a quick hand wash with soapy water before using your mat for best traction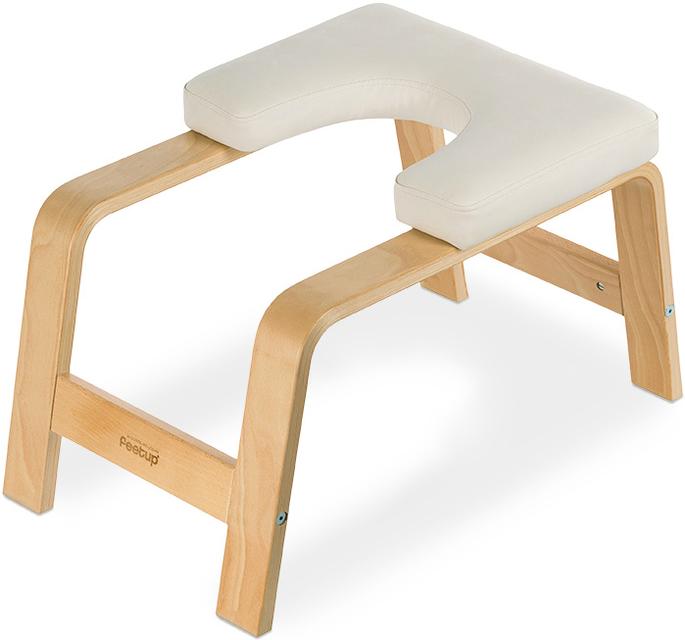 CONVINCED ALREADY?
It is time to put your feet up!
Become a master of inversions within minutes. Build strength, flexibility and balance. Enrich and expand your yoga practice with confidence, fun, and lots of freedom!
Now with FREE shipping and a 30-day money back guarantee!
Discover it. Play. Make it yours.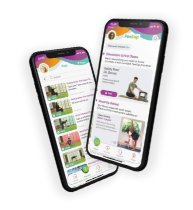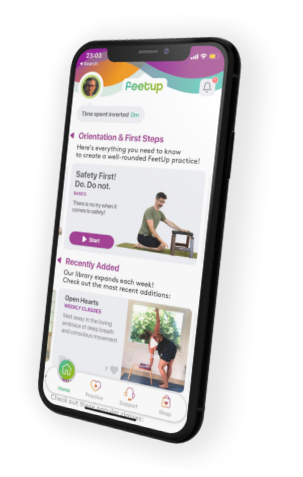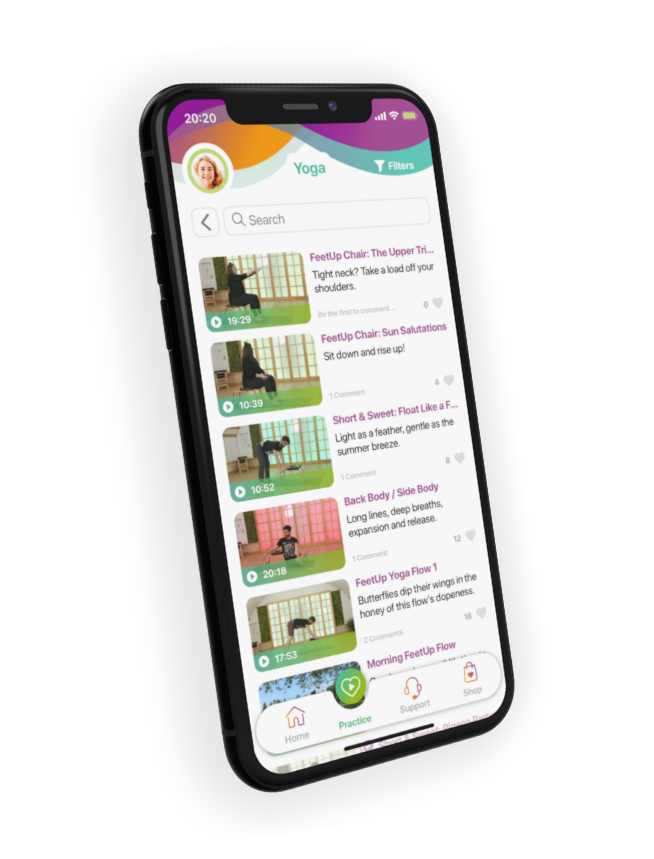 Gain access to our huge library of instructional videos!
Our talented teachers have created a vast collection of high-quality classes available in the FeetUp Experience app.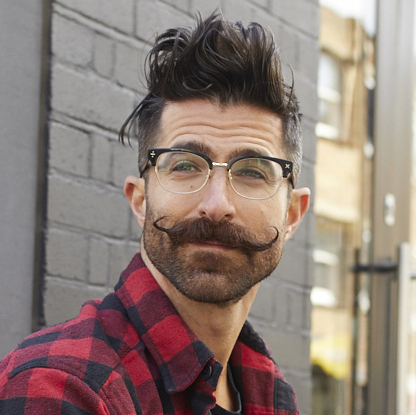 Daniel Scott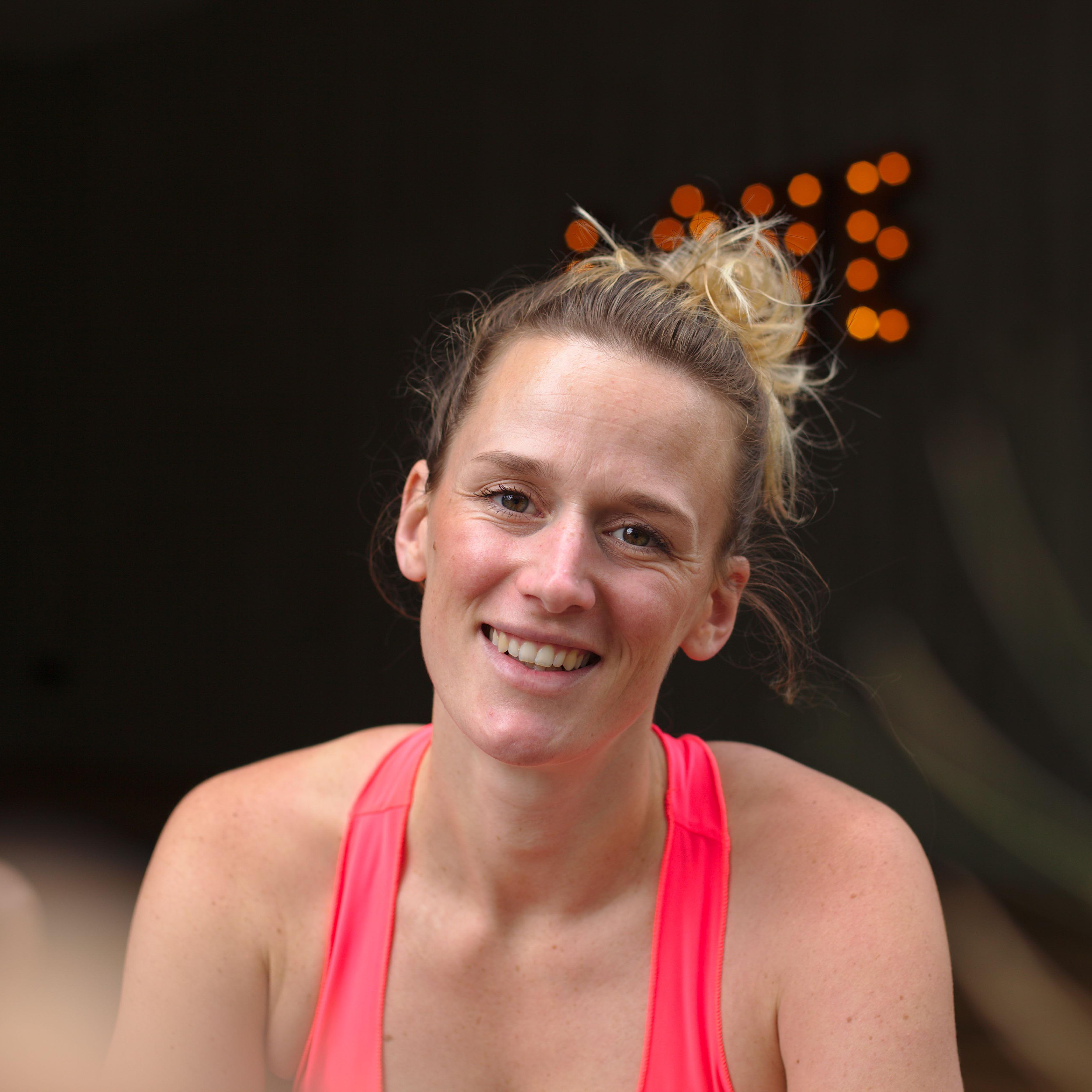 Lea Zubak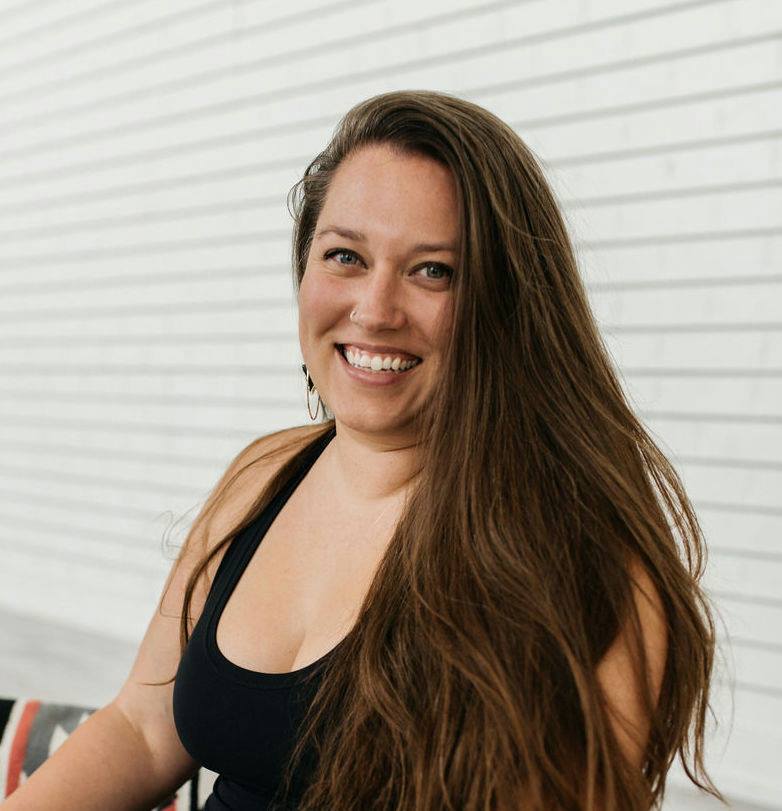 Misha McNair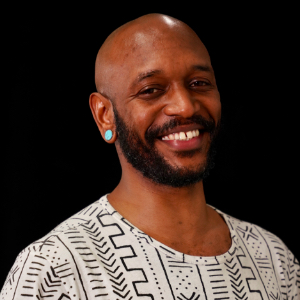 Jean-Jacques Gabriel
Learn more
Exclusive deals. Fresh exercises. Exciting FeetUp news!
Bonus Gift: After signing up for our newsletter, you'll instantly receive the FeetUp® First Inversion Guide for free!
* and if we know your phone number, you will also receive our flash news!
SELECT YOUR REGION
Namasté 🙏 dear Visitor,
feetup.ca ships exclusively
in Canada.
Choosing correctly above
will ensure that you are on the correct website